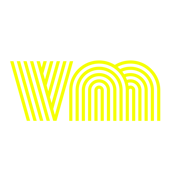 At Volare Media, we are dedicated to empowering businesses through captivating visuals and compelling narratives, we specialize in a wide range of visual storytelling services.
From dynamic videography for social media, expert video editing to professional video production for commercials. We also offer a wide range of photography, drone videos and impactful social media content for marketing. Together, we can unlock the full potential of your business and propel it to new heights.
Video Production Video Editor Videography Photography Victoria Nanaimo Duncan Vancouver Island British Columbia
Click "Our Work" to watch this video with audio.
We genuinely care about your business,
We take great pride in establishing enduring relationships with our clients. Our team is committed to fully comprehending your business and communication objectives, as well as identifying your target audience.
At our core, we are passionate about helping brands and businesses grow. We understand the power of visual storytelling in creating meaningful connections with your audience and driving business success.
Whether you're a small local business or a national brand, we are here to support your growth. Let us collaborate with you to create captivating visuals and interesting stories that resonate with your target audience.
"We gave the team at Volare Media complete creative freedom when it came to our video. All we can say is we were left speechless. Chris took the time to come up with a whole story behind the shoot that looked straight out of a Hollywood movie.
We would happily recommend them to anyone looking for professional content and can not wait to work on future projects together."
- Lwstndrds


"Chris put together a campaign video for myself and four other candidates. He was incredibly helpful, easy to work with and the finished product was amazing.
Chris was able to put us all at ease with his professionalism and calm demeanour. Highly recommend!"
- Kimberly Guiry
"It was great working with Volare Media. From the Pre-Production Planning, Production duration and even the Post Production Stage, it was a pleasant experience. The finished product turned out wonderful and just what was required.
Highly recommend Volare Media for your Media Production Needs."
- John (RPM Motorsport)